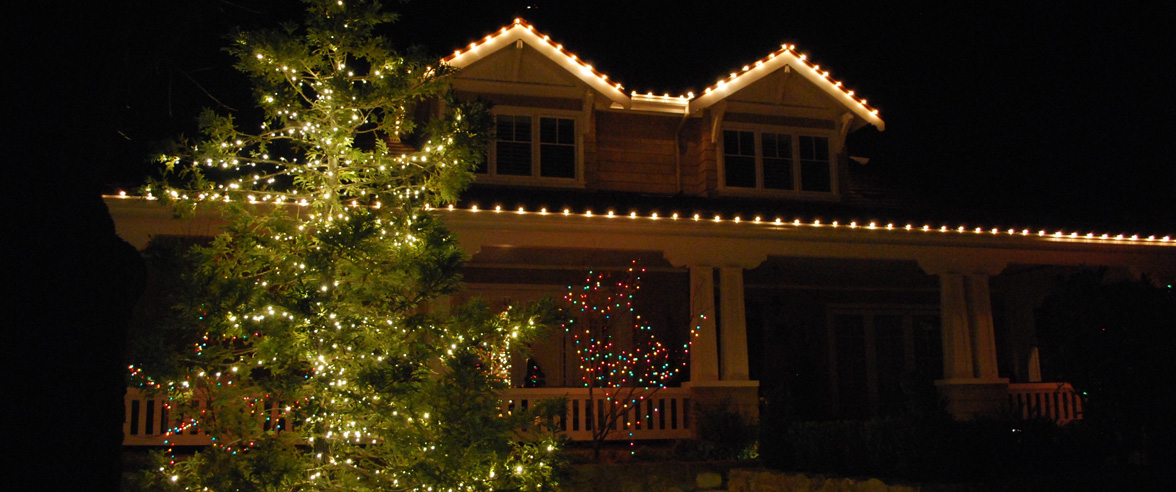 ---
About us
Professional, reliable and WorryFree Holiday Lighting and Christmas Lighting.
With nearly two decades of experience in Christmas, holiday and special event lighting, Angel's Lighting provides lighting to the San Francisco Bay Area in California. We service San Jose, Campbell, Los Gatos, Monte Sereno, Saratoga, Los Altos, Palo Alto, Menlo Park, Redwood City, San Mateo, etc.
We specialize in creative and unique designs that light up all of your celebrations – the Christmas and holiday season, of course, but also special events. We will give you that special look year round!
We started with residential Christmas lighting installation and still revel in the opportunity to design and install Christmas and holiday light displays for you and your family. All of our designs promise to bring that cheer and warmth to all of your holiday celebrations!
We've also illuminated all sorts of commercial properties – hotels, restaurants, plazas, malls, car dealerships…the list goes on! – giving our clients that eye-catching display for the holiday season.
The holiday season is not our only season, though. Angel's Lighting can come to your celebrations in July too! We are there to do lighting installation for your weddings, bar mitzvahs, quinceañeras, and many other functions and events. Just give us a call and we will be glad to make your celebrations unforgettable!
Our many years of experience have taught us that the best business offers a full-service approach to customer service. You leave the work to us: we guarantee the quality of all of our work in one easy price – installation, materials, removal, and regular maintenance. Our goal is simple – to give you a wonderful display within your schedule and without a single concern on your part!
We are fully insured with licensed electricians on staff. We promise to take care of you every step of the way.